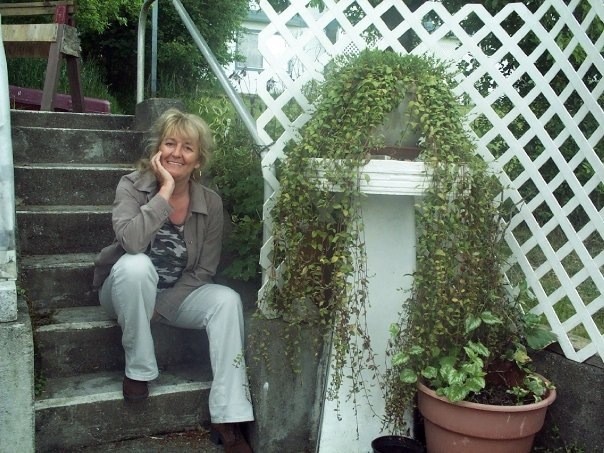 I live and create my art work in Gainford, Alberta, where I live with my husband (Bill Patterson) and 8 year old Golden Retriever (Charlie). When I am not in the "studio", I can be found sailing my DS-16 sailboat. Another passion
I have always had an interest in creating art in it's many mediums but none have brought as much passion as woodturning. It continues to be a great escape. I lose all concept of time when I stand at my lathe with a wonderful piece of wood. Each piece of wood has it's own unique character. The woodchips fly and reveal the hidden treasures within. I have worked with exotic woods but my favorite continues to be birch. It's plain grain is a great canvas to incorporate carving and pyrography into my work! Turning provides an outlet for me to create both utilitarian objects and art. It has opened a whole new world of discovery into other mediums such as copper, leather and stone. But perhaps the most rewarding has been the opportunity to interact with other like-minded wood artists. I have never met a group of people so eager and willing to share their technique and craft!
I've been busy with demonstrations and recently joined the growing trend of remote demonstrators.
It is my wish that my work will inspire and bring joy to all who view or own it.